El último film de Will Ferrel y Mark Wahlberg preparado para debutar en HD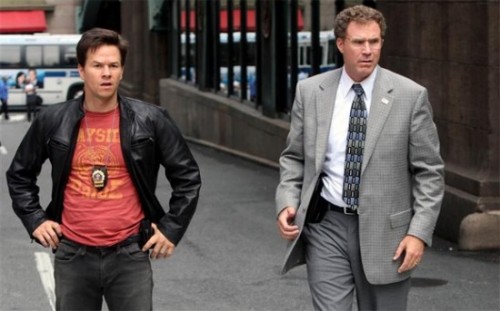 The Other guys, cinta dirigida por Adam McKay y protagonizada por Will Ferrel, Mark Wahlberg, Eva Mendes, Samuel L.Jackson, The Rock y Michael Keaton, ha sido uno de los grandes éxitos comerciales de la cartelera americana este año.
El film es una mezcla de comedia y Buddie Movie.
Sony Pictures ha anunciado la salida de la versión "Unrated Other version" de la película en formato Blu-ray o en Combo Blu-ray + DVD + copia digital para el próximo 14 de diciembre.
Contendrá más de 100 minutos de extras, entre los cuales hay confirmados los siguientes añadidos:
Deleted and extended scenes
Gag reel
Line-O-Rama
A "Mom"mentary featuring Will Ferrell, writer Chris Henchy and director Adam
McKay's Mom
Alternate Action
Wasn't That???
Crash and Burn!
Why Are There Brits In This Movie?
Rob Riggle Likes To Party
We Shouldn't Kiss Chicken
Mark Wahlberg's Eating Contest Entourage
Bed Bath and Way Beyond
Extreme Close Up
Music video: "Pimps Don't Cry" music video
Everyone Hates the DVD Guy
movieIQ
The Oher guys será lanzada por Sony el próximo 14 de diciembre en el mercado estadounidense.