Criterion continúa con su lista de lanzamientos para 2011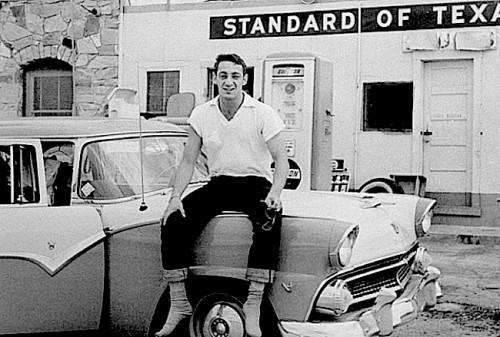 The times of  Harvey Milk es un film documental dirigido por Robert Epstein en 1984. Ganó el Oscar al mejor documental e inspiró la película biográfica Milk, dirigida por Gus Van Sant y por la cual Sean Penn ganó su segundo oscar al mejor actor.
El documental está basado en la vida de Harvey Bernard Milk quien se convirtió en el primer hombre abiertamente homosexual en ser elegido para un cargo público en los Estados Unidos, como miembro de la Junta de Supervisores de San Francisco en 1977. Fue asesinado en 1978.
Como contenido extra dispondrá de :
Audio commentary featuring director Robert Epstein, coeditor Deborah Hoffmann, and photographer Daniel Nicoletta
New interview with documentary filmmaker and UC Berkeley professor Jon Else
New program about The Times of Harvey Milk and Gus Van Sant's Milk, featuring Epstein, Van Sant, actor James Franco, and Milk friends Cleve Jones, Anne Kronenberg, and Nicoletta
Postscript containing interview clips not used in the film
Rare collection of audio and video recordings of Harvey Milk
Interview excerpts from Epstein's research tapes
Footage from the film's Castro Theatre premiere and the 1984 Academy Awards ceremony
Panel discussion on Supervisor Dan White's controversial trial
Excerpts from the twenty-fifth anniversary commemoration of Milk's and Mayor George Moscone's assassinations
Original theatrical trailer
A booklet featuring an essay by film critic B. Ruby Rich, a tribute by Milk's nephew Stuart Milk, and a piece on the film's restoration by the UCLA Film and Television Archive's Ross Lipman
Saldrá a la venta en Estados Unidos el 15 de marzo de 2011.