Ya se han dado a conocer los extras de esta completa edición del film de Kinji Fukasaku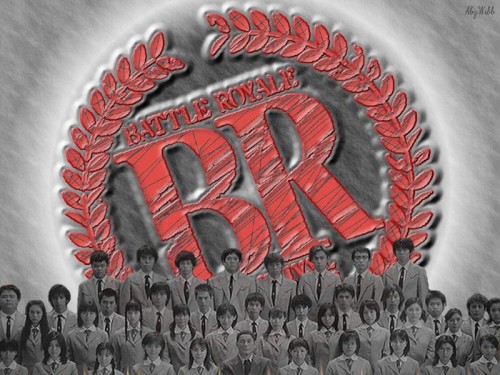 Dias después de anunciaros su salida al mercado inglés, hoy conocemos los contenidos de esta impresionante edición del polémico film protagonizado por Beat Takeshi (aka Takeshi Kitano).
Será una edición con tres discos Blu-ray donde tendremos los cortes del film estrenado en cines y un director's cut en alta definición.Habrá una edición limitada inicial de 5000 unidades ( con contenido extra, como cómics, un packaging especial, ect) y luego una edición especial con la edición de tres discos.
Los extras serán los siguientes:
Disc 1
Battle Royale, theatrical cut
Original theatrical trailer
The Making of Battle Royale: The Experience Of 42 High School Students
Conducting Battle Royale with the Warsaw National Philharmonic Orchestra
Disc 2
Battle Royale, director's cut
Special Edition trailer
TV spot: Tarantino Version
Shooting the Special Edition
Takeshi Kitano interview
The Correct Way to Make Battle Royale [Birthday Version]
Tokyo International Film Festival presentation
Disc 3
Opening Day at Maru No Uchi Toei Movie Theatre
The Slaughter of 42 High School Students
Premiere Press Conference
The Correct Way to Fight in Battle Royale
Royale Rehearsals
Masamichi Amano Conducts Battle Royale
Special effects comparison
Behind-the-scenes featurette
Filming on set
TV spots, promos and commercials
Kinji Fukasaku trailer reel
Non-disc contents
32-page comic
36-page booklet including:

«A Battle without an End» by Tom Mes, author of The Midnight Eye Guide to New Japanese Film
Printed interview with director Kinji Fukasaku
«Today's Lesson Is… You Kill Each Other» by Jay McRoy, author of Japanese Horror Cinema [LE-exclusive]
Extract from Koushun Takami's original novel [LE-exclusive]
Original promotional material including director's statement, cast and crew biogs [LE-exclusive]

16-page booklet including concept artwork and drawings for the Limited Edition set [LE-exclusive]
5×7″ postcards of stills from the film [LE-exclusive]
Fold-out reversible poster of original artwork
Ya podeis resrevar vuestra edición limitada y especial de Battle Royale.