El film protagonizado por Al Pacino saldrá en tres ediciones diferentes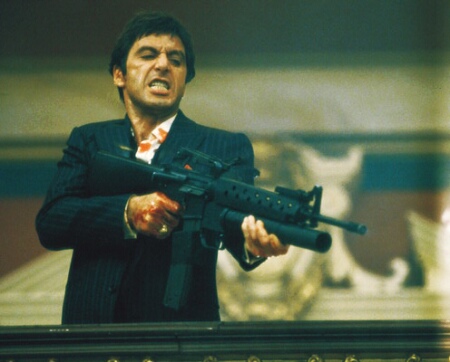 Scarface, estrenada en España con el título de El precio del poder,se lanzará en tres versiones diferentes en Gran Bretaña de la mano de Universal Studios Home Entertainment. Su lanzamiento se producirá el día 5 de septiembre ( un día antes de su estreno en alta definición en Estados Unidos).
Un emigrante cubano frío y sanguinario, Tony Montana, llega de Cuba para instalarse en Miami, donde se propone hacerse con un nombre dentro del crimen organizado de Florida. Junto a su amigo, Manny Rivera, inicia una ascendente carrera delictiva.
Se estrenará una edición normal combo Blu-ray+DVD+Copia digital a un precio de 24,99 libras esterlinas.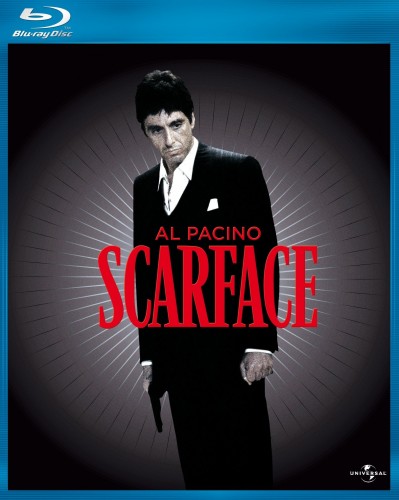 También podremos disfrutar de una edición coleccionista steelbook a un precio de 29,99 libras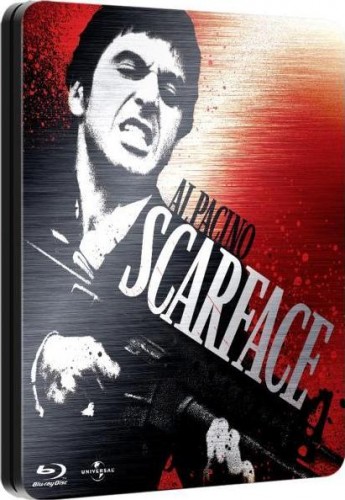 Por último, podremos adquirir una edición coleccionista que representará una caja de cigarros cubanos. Su precio será de 59,99 libras.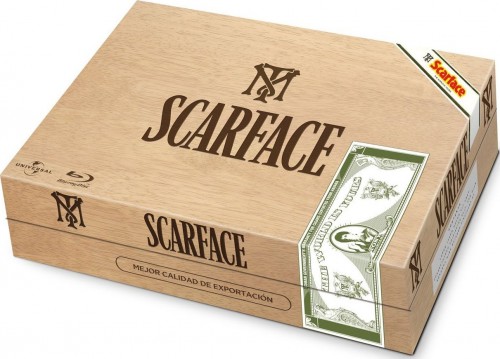 El contenido extra será el mismo que la edición americana, con la posible exceptión del DVD incluído con el fim original Scarface de Howard Hawks.
U-Control:

Scarface Scoreboard—Watch Scarface like never before. Keep track of the number of times the «F» word is used and monitor the bullets fired!
Picture in Picture—Access interview footage of Brian De Palma, Al Pacino, Screenwriter Oliver Stone, and others without interruption to the movie experience. Also featured is a scene comparison between the 1983 version of Scarface and Howard Hawks' original film.

The Scarface Phenomenon— This all-new documentary presents Scarface as a unique phenomenon in cinema history. It explores how a film plagued by controversy leading up to its release has become a Hollywood classic, influencing a whole new generation of filmmakers and leaving a lasting imprint on popular culture.
Deleted Scenes
The World of Tony Montana —Experience the world of the ultimate gangster and hear from experts on the real world violence, fear and paranoia that surrounds a drug lord.
The Rebirth —Director Brian De Palma, producer Martin Bregman, actor Al Pacino, and screenwriter Oliver Stone revisit the history of Scarface, from the inspiration of the original Howard Hawks classic to the evolution of the script.
The Acting — Join the filmmakers, Al Pacino and Steven Bauer to discover how each of the roles was cast and how Brian De Palma worked with his actors to get unforgettable performances.
The Creating — A fascinating, controversial and definitive journey through the making of the film, which began with the production being forced to leave its initial location in Florida. Discover how the chainsaw scene was filmed, learn about the production design, the photography, and the struggle to get the film an «R» rating.
Scarface: The TV Version—A revealing and hilarious montage of film clips comparing the theatrical version to the network television version of Scarface.
The Making of Scarface: The Video Game: Immerse yourself in the world of Scarface in this behind-the-scenes look at the creation of the video game.
BD-Live

Pocket Blu
Advanced Remote Control
Video Timeline
Mobile-To-Go
Keyboard: Enter data into a Blu-ray™ player with your device's easy and intuitive keyboard to facilitate such Blu-ray™ features as chatting with friends and sending messages.
Además las ediciones steelbook y limitada incluirán:
'The Making of Scarface' exclusive booklet including stills and production notes
Tony Montana signature money clip
Green card envelope including Tony Montana dollar bill, green card and 3 exclusive artcards